The Axienomics ($AXIN) project launched on Friday the 22nd after a successful 60 BNB private sale and 200 BNB presale.
The popularity of the play-to-earn game Axie Infinity has given rise to an entire GameFi industry. More and more people are flocking to the world of blockchain and NFT-based games to make money, not just to relax over their favorite game.
Axienomics aims to bring GameFi to the Binance Smart Chain (BSC). Within 24 hours of launch, the team had already released their dApp and a mini-game. This week they will be releasing their NFT collection and later this month an NFT marketplace. Two games are already under development, one, a play-to-earn NFT trading game, and the second a NFT battle and exploration game. Players will be able to use the NFTs purchased on the marketplace in the games. 
The project token, $AXIN, is full of exciting features. At launch the token functions as a rebase token, with an elastic supply. This allows the team to manually reduce the supply of the token in order to increase the price, resulting in a token that can easily trend on coin listing websites, introducing it to new audiences. Within the next few months, as adoption grows, the team aims to remove the rebase functionality enabling the token to list on centralised exchanges.
The token also rewards holders in Axie Infinity ($AXS) tokens. Over $50,000 in rewards were already distributed in the first  48 hours. In the coming weeks the project will be releasing a staking feature, allowing holders to earn $AXIN passively.
Additionally, the token features a buyback functionality which allows the team to buy tokens from the market in order to increase the marketcap floor of the token.
The team has no pre-allocated tokens, they bought in just like the rest of the community. The presale was run through pinksale.finance, a trusted launchpad on BSC and the liquidity is locked for a minimum of one (1) year. 
The team has a strong marketing plan to support the launch of their NFT Collection, NFT Marketplace, and NFT Games. This ranges from celebrity endorsements, gaming influencers, viral marketing, community meetings, and global press releases.
If you are interested in this project, you can read more about it on the official resources:
Website: https://axienomics.finance/
Twitter: https://twitter.com/Axienomics
Telegram: http://t.me/AxienomicsOfficial
BSC Contract: 0x763aca17f03c221d16ba9191a66f75b78a403bcb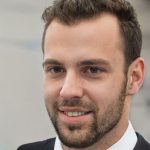 I'm a best-selling author and leading authority in the world of cryptocurrency. I have been involved in the crypto community since 2012 and have helped numerous startups and organizations on blockchain strategy. I am a regular contributor to Forbes and CoinDesk, and my work has been featured in The Wall Street Journal, Bloomberg, Reuters, and other major media outlets. In addition to writing for publications, I am also a sought-after speaker on cryptocurrency and blockchain technology niches respectively.