March 4th 2023, Hanoi, Vietnam
On March 4th, Genetica®, a leading biotech company in Asia, had the honor of welcoming Prime Minister Pham Minh Chinh to their lab during his visit to the National Innovation Center (NIC).
The Prime Minister was accompanied by several government officials, including Minister of Defense Phan Van Giang, Minister of Planning and Investment Nguyen Chi Dung, Minister of Foreign Affairs Bui Thanh Son, Minister of Information and Communications Nguyen Manh Hung, Minister of Science and Technology Huynh Thanh Dat, Minister of Labor, Invalids and Social Affairs Dao Ngoc Dung, and leaders of central ministries, industries, and Hanoi city. During the visit, the Prime Minister emphasized the importance of developing biotechnology as a key driver for innovation and economic restructuring. Specifically, by 2030, Vietnam aims to become a top 10 country in Asia's biotechnology industry with high-quality human resources, robust infrastructure, and sufficient financial resources.
To help Vietnam achieve the goal in 2030, Genetica® aims to accelerate gene decoding and precision medicine to benefit billions of people by establishing its AI-Powered decentralized science platform –
GenomicDAO
. "We are proud to own an AI-powered platform for gene decoding, a patent-pending gene-decoding chip for Asian genomes, and a CLIA-certified genomic lab," said Dr. Duyen Bui, Co-Founder & CSO of Genetica. "These capabilities enable us to revolutionize healthcare for people in Asia and beyond. We strongly believe our work aligns with the Vietnamese government's goals of becoming a biotech unicorn by 2030."
About Genetica® and GenomicDAO
Genetica®
is a biotech company providing genetic testing services powered by AI. Learn more about Genetica:
https://genetica.asia/
GenomicDAO
is an AI-Powered decentralized science platform built by
Genetica®
to empower billions of people to join forces to advance precision medicine.
Social Platforms:
Website:
https://genomicdao.com/
Facebook:
https://www.facebook.com/genomicdao
Twitter:
https://twitter.com/genomicdao
Telegram Channel:
https://t.me/GenomicDAOchannel
Telegram Group:
https://t.me/GenomicDAOgroup
Media Details:
Name: GENOMICA PTE. LTD. Email:
[email protected]
Country: Singapore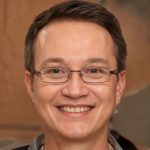 I am a highly experienced and successful cryptocurrency author. I have been writing about cryptocurrencies for over 5 years and have seen the industry grow and change immensely. I am well-versed in all things crypto and blockchain, and it can be seen in my writings. My goal is to educate others about this fascinating industry, and to help them make informed investment decisions. I believe that cryptocurrencies are the future of finance, and I am eager to share my knowledge with as many people as possible.