Players of the highly anticipated NFT collectible card game, Doctor Who: Worlds Apart, will get to enjoy low gas fees while contributing to sustainability goals
Dubai, 28 SEPTEMBER, 2021 – Reality Gaming Group, the publisher of games and non-fungible token (NFT) digital collectibles, has announced that it will be using Polygon, an Ethereum-based full-stack scaling solution bringing mass adoption to the Ethereum platform, to shield its players from high gas fees when buying or selling in-game assets on the blockchain.
The first to benefit from this integration will be players of the upcoming Doctor Who: Worlds Apart, an officially licensed free-to-play NFT card game. Fans can already purchase packs of digital cards ahead of the PC game's release and will soon be able to trade cards with each other on a dedicated online marketplace for little-to-no gas fees.
By using Polygon's sustainable protocol and framework, Reality Gaming Group will be able to solve pain points associated with blockchain games and collectibles  – including high energy usage, gas fees, and slow speeds – all without compromising security, by leveraging Polygon's efficiency of execution costs and high throughput.
Ultimately, this will give players of Reality Gaming Group's NFT-based games a much cheaper way to withdraw their assets from the publisher's sidechain, paving the way for those assets to be traded across multiple third-party marketplaces, such as OpenSea. 
Reality Gaming Group partnered with BBC Studios to develop and publish the blockchain-based Doctor Who: Worlds Apart trading card game and recently worked with legendary boxing icon Floyd Mayweather to launch NFT collectibles commemorating his exhibition bout with YouTuber Logan Paul.
Morten Rongaard, CEO and Co-Founder of Reality Gaming Group, said: "Our primary focus has been on game development, but thanks to our Polygon integration, we can turn our attention to enhancing our chain, which has already tokenized more than 500,000 NFT trading cards. I'm thrilled to finally connect with Polygon, having followed their work since they emerged. We believe our communities of gamers are going to benefit hugely from the updates we are going to be able to implement using the Polygon platform."
By offering the highest support from Day 1 for any developer, Polygon has become the most developer-friendly platform after Ethereum, providing its rapidly growing developer community with access to their favourite tools, including Hardhat, Truffle, Metamask, Etherscan, and more. 
Shreyansh Singh, Head of Polygon Studios, said: "We welcome Reality Gaming Group's decision to join our growing Gaming & NFT ecosystem and use our fast, easy, and economical technology to boost user adoption and make NFT accessible to everyone. Polygon is already working with major Web 3.0 gaming and NFT projects and we're excited to offer our support to Reality Gaming's team for some of their great games with iconic IPs."
Polygon is witnessing a surge in innovative projects launching on its platform. 
Polygon currently houses exponentially more gaming and NFT Dapps than other chains outside of Ethereum, with more than 500 Dapps already in the Polygon ecosystem. Polygon also boasts over 13.5 million unique users and has facilitated more than 567 million transactions, both of which are growing at a rapid pace. 
 – ends – 
For more information, please contact:
Pedro Park
Cryptoland PR http://cryptolandpr.com/
Stuart O'Brien – Mimram Media
+44 (0) 7732 114 067
Tony Pearce – Reality Gaming Group
About Reality Gaming Group:
The Reality Gaming Group is the developer and publisher of the mobile AR combat game Reality Clash, which was released in early-2019 and utilizes exciting blockchain technology. It is also the creator of a ground-breaking AR geo-location platform for mobile, which can be deployed across a huge range of content types. The Reality Gaming Group development team has more than 20 years of experience across Mobile, PC, Console, AR, and VR games platforms. For more information, visit: http://realitygaminggroup.com/
About Polygon:
Polygon is the leading platform for Ethereum scaling and infrastructure development. Its growing suite of products offers developers easy access to all major scaling and infrastructure solutions: L2 solutions (ZK Rollups and Optimistic Rollups), sidechains, hybrid solutions, stand-alone and enterprise chains, data availability solutions, and more. Polygon's scaling solutions have seen widespread adoption with 500+ applications hosted, ~600M total transactions processed, ~60M unique user addresses, and $5B+ in assets secured.
If you're an Ethereum Developer, you're already a Polygon developer! Leverage Polygon's fast and secure txns for your Dapp, get started here.
Website Twitter Ecosystem Twitter Studios Twitter Reddit Discord Telegram Instagram
About Polygon Studios:
Polygon Studios is the Gaming and NFT arm of Polygon focused on growing the global Blockchain Gaming and space and bridging the gap between Web 2 and Web 3. The Polygon Studios ecosystem comprises highly loved games and NFT Dapps like OpenSea, Upshot, Aavegotchi, Zed Run, Skyweaver by Horizon Games, Decentraland, Megacryptopolis, Neon District, Cometh and Decentral.Games. If you're a game developer, builder or NFT creator looking to join the Polygon Studios ecosystem, get started here.
Website Twitter Telegram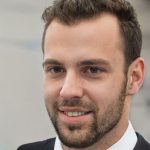 I'm a best-selling author and leading authority in the world of cryptocurrency. I have been involved in the crypto community since 2012 and have helped numerous startups and organizations on blockchain strategy. I am a regular contributor to Forbes and CoinDesk, and my work has been featured in The Wall Street Journal, Bloomberg, Reuters, and other major media outlets. In addition to writing for publications, I am also a sought-after speaker on cryptocurrency and blockchain technology niches respectively.