Bitcoin has blasted through $10,000 per coin yesterday, a key level that I have been watching closely for several months.
When we talk about significant price levels of support and resistance, the speed of the breakout can be quite important. As we can see in this chart, we're dealing with a very powerful breakout indeed. The price surged from $9,600 all the way to up to a high of $10,429 in the span of three hours, before seeing a pullback.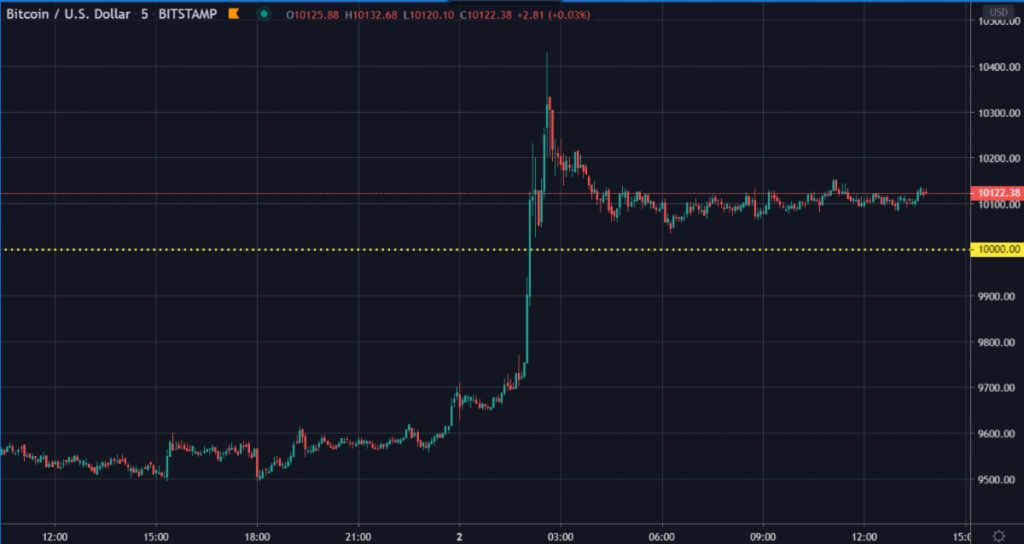 Watching the price action occur at the same time that President Trump was making his historic walk across the street was quite surreal. As we know, correlation doesn't equal causation, and there's no way of knowing if the two events are related in any way, but it certainly was a very emotion-filled moment in history.
The Moment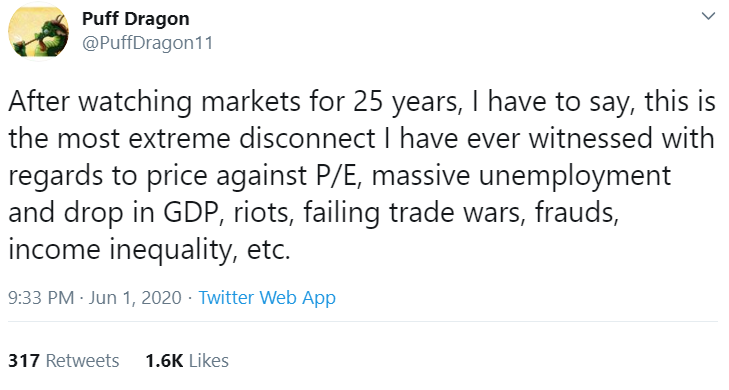 Now, I know that people in the U.S. often see things through partisan lenses, but it seems that the growing divide means that either one side is completely downplaying the current riots, or the other side is completely blowing them out of proportion. Or that the truth lies somewhere in between. I've spoken with people in the U.S. who seem to not even realize that these protests are happening or think that they're a big deal at all.
This could certainly explain the market's apparent lack of reaction to recent events.

However, there is a risk in all this that I think the market may be missing, and that is the impact that this may have on partisan politics. Not on the election though, that's still months away, but on any upcoming fiscal stimulus.
Part of the reason stocks are doing so well, as you've no doubt already read in the above wrap-up, is the prospect of further relief stimulus from Congress. I do believe that with the current unrest putting added pressure on politicians from both sides and pushing them further apart than their already divided norm, it will be a lot more difficult to get them to work together on any kind of aid package. Ultimately, if they squabble too much or cause any unnecessary delays, it will eventually hit the economy and the markets.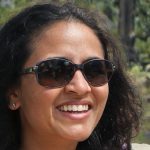 I am a highly experienced writer and editor in the cryptocurrency field. I have written for numerous publications, including CoinDesk and Bitcoin Magazine. I am also the author of two books on cryptocurrency investing. I am passionate about blockchain technology and its potential to change the world, and I firmly believe that cryptocurrencies are here to stay forever.