Earlier today, at a press announcement at the RISE Tech Conference 2019 in Hong Kong, Herbert R. Sim, founder of Crypto Chain University, most commonly known as "The Bitcoin Man", signed an investment deal of US$ 2.5-million in DIYBlockhain. The startup based in Mountain View, California with offices in India and South Africa, released its revolutionary zero-code Blockchain-as-a-Service (BaaS) product, DIYNucleo, at the conference on Tuesday 10 July.
This was the second investment into a startup that Sim announced at the RISE conference itself. This time the investment is in a startup that is set to revolutionise the way development of applications will be done on various blockchains.
"DIYBlockchain's BaaS product – DIYNucleo addresses the pain-points of blockchain technology adoption for companies, provides a complete ecosystem that will enable developers and product owners to collaborate to the benefit of all parties", Sim shared at the press announcement, "This problem-solving is what the industry needs and will be a hit to revolutionize the sector. I believe IBM and AWS thought the same when they invested as well."
The product will address the challenge that the nascent blockchain technology is creating for developers, the demand for skilled resources and the increasing rate at which companies are adopting the technology.
As technology adoption increases, the demand for releasing systems sooner increases as well, and since the available skillsets are limited, the costs associated skyrockets.
Companies and industries around the world are adopting blockchain technology into their droves and this has created a new industry, requiring a new type of programmer able to work with the technology.
DIYNucleo was represented at the Rise Conference in Hong Kong from 7 to 12 July 2019 and introduced their unique product to the market on Tuesday 9 July 2019 to an audience of more than 16000 visitors. DIYNucleo created a lot of interest from both clients and investors alike.
"The investment and the knowledge that Sim brings will allow the company to rapidly expand on it's current client base," said Vishal Nigam, the CEO and co-founder of DIYBlockchain. "We can now concentrate on the release of exciting new features and the integration to more blockchains."
Minimal code companies are growing at a rapid pace and two of the companies moving in a similar space as DIYBlockchain have grown into multi-billion rand companies in a short space of time. Gartner estimated that the programming market was worth up to $392 billion in 2017 with a CAGR of 8.5% through 2021.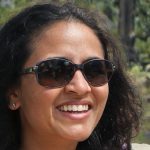 I am a highly experienced writer and editor in the cryptocurrency field. I have written for numerous publications, including CoinDesk and Bitcoin Magazine. I am also the author of two books on cryptocurrency investing. I am passionate about blockchain technology and its potential to change the world, and I firmly believe that cryptocurrencies are here to stay forever.