The hornet's nest has been officially kicked, as the richest man in the world stunned social media last night with the announcement that Tesla will no longer accept bitcoin as payment for cars, citing environmental concerns.
It's a bewildering about-face to say the least, as they only just started accepting bitcoin 50 days ago. Did they not know how Bitcoin worked at that time?
In fact, when Jack Dorsey came out with a report on how Bitcoin mining incentivizes renewable energy, Elon Musk was quick to agree. That was just three weeks ago!!
Adding to the absurdity of the situation is the clarification that Tesla will not be selling off their bitcoin holdings, but will instead be keeping them until the digital currency can improve its carbon footprint.
Many who are familiar with the technology were quick to point out that hodling bitcoin is tantamount to using it for transactions, at least as far as energy consumption goes. Either you're in, or you're out, a part of the network or not.
What struck me was the corporate language used in the announcement, which reads more like something off a PR desk than something the meme master would have written himself.
This is a detail that has many questioning whether someone else is pulling the strings here. Some have suggested Cathy Wood from Ark Invest is behind this, but I don't believe that. She's knee-deep in Bitcoin herself.
The far-right media outlet ZeroHedge wrote an article implying that it may have been China. Crypto maven Naomi Brockwell sees it as a hat tip to the Environmental Protection Agency in order to gain favor for Tesla's bid to enter the multibillion dollar renewable credit market.
To me though, this is just Musk being Musk. We've seen him intentionally manipulating financial markets so many times before that it's not even funny.
It's very likely that he's looking to buy more at a cheaper price. Don't hate the player, hate the game.
A true mensch
One player who is impossible to hate is Ethereum co-founder Vitalik Buterin, whose gracious good deed yesterday will have a lasting impact.
Apparently, several people associated with the new Dogecoin killers that were created using Ethereum actually sent large amounts of their recently created digital assets to Buterin as a marketing ploy, basically to show newcomers that the crypto icon was somehow involved in their project.
It's quite possible that the Ethereum co-founder and wunderkind didn't even know those coins were sent to him, until they ballooned in value and increased the size of his entire portfolio.
Whatever the case may be, the man and legend used this opportunity to contribute all those digital assets to charity, sending their price to the floor.
It should probably be noted that with the price decline and the illiquid nature of less-known coins, the value that the India COVID-Crypto Relief Fund will be able to extract will likely be far less than the $1 billion in the headline.
Still, the donation is significant enough that it should likely turn a few heads from authorities in the region, who may end up seeing crypto in a slightly different light after all this.
What does it all mean?
Buterin's extreme generosity was naturally drowned out by Musk's late evening shocker, and the price of bitcoin and other digital currencies took a sizable hit.
Adding to the FUD is the news that Binance is being investigated by the U.S. Securities and Exchange Commission in relation to their tokenized stocks offering, even though the regulator has yet to imply any wrongdoing.
Further, speculators seem to be concerned about the recent ransomware hack on the Colonial Pipeline that crippled the U.S. oil supply line and caused gas prices to skyrocket in some areas.
The ransom happened to be paid in crypto, so there's another flag that regulators may choose to waive in their battle against the industry. I guess we'll see.
While it's far too soon to try and call a top, or to make any drastic changes in any long-term investments, we will be looking closely at price action over the next week or so to gauge any change in direction.
Please note that I will not be writing a daily newsletter tomorrow, as I'll be out of the office attending a weekend bachelor party.
Yes, it's happening in the middle of a war zone. My friends and I decided that it was important not to give in to fear or alter our plans. In short, we are not giving in to terrorism.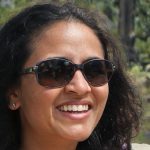 I am a highly experienced writer and editor in the cryptocurrency field. I have written for numerous publications, including CoinDesk and Bitcoin Magazine. I am also the author of two books on cryptocurrency investing. I am passionate about blockchain technology and its potential to change the world, and I firmly believe that cryptocurrencies are here to stay forever.