Is bitcoin in a bull market right now?
This is probably the most pertinent question a trader can ask at any given time, so it's a good idea to periodically examine where we stand.
For long-term hodlers, it matters a bit less, but it's still pretty important.
In terms of stocks, we can safely say that the S&P 500 has been in a bull market since 2009, not long after the Federal Reserve first started interfering in the free market in the wake of the financial crisis. At this point, the central bank has been using highly accommodative monetary policy for going on 14 years.
Today, St. Louis Fed President Jim Bullard was so kind as to note that in the long-term, they plan to let the free market once again dictate pricing in credit markets.
When it comes to crypto however, the market experienced a sizable pullback from April to May, and analysts have yet to reach any sort of consensus on whether or not that was a bear market.
As technical analyst Imran Yusof wrote on Monday, with a bit of upward pressure, we may be due for a bitcoin golden cross. But that would only be a lagging indicator.
The death cross that we all feared eventually materialized on June 19, and it came only after the price drop had already taken place.
Therefore, the opposite cross may only serve to signify a step in the right direction.
The right direction
Regardless of the landscape presented by the classic technical analysis indicators, the crypto industry's fundamentals remain quite strong.
Just this week, we saw a funding round that provided a company who is not, shall we say, a leader in the industry by any metrics, with a massive valuation.

We also saw significant headway into the crypto market from PNC, a fairly sizable U.S. financial services company, who recently partnered with Coinbase to up their crypto game and started hiring for crypto-related roles.
The cherry on the top comes from none other than Robinhood, who produced their second-quarter earnings yesterday.
While the company for some strange reason reported a loss, they've revealed that a much greater portion of their revenues are coming from crypto activities than ever before.
The fledgling retail broker emphasized the strong interest in dogecoin, and emphasized that if this transaction activity does not continue, it will represent a notable risk factor. Let's let that one sink in.
Risk away
All in all, for speculators on top of things, bitcoin might not be the best play right now. There are certainly many other coins outperforming by a lot.
In my mind though, that only makes bitcoin a much safer asset to hold, since the major speculation is happening off the main chain.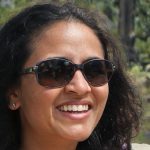 I am a highly experienced writer and editor in the cryptocurrency field. I have written for numerous publications, including CoinDesk and Bitcoin Magazine. I am also the author of two books on cryptocurrency investing. I am passionate about blockchain technology and its potential to change the world, and I firmly believe that cryptocurrencies are here to stay forever.