The number of people investing in digital assets has doubled this year. Securely storing your digital asset investments is essential, so we've rated and reviewed the top ten leading cold storage wallets to help you find a hardware wallet that's right for you.
Top Hardware Wallets
| Name | Launch Year | No. of Supported Assets | Price ($) | No. of Twitter Followers | Score |
| --- | --- | --- | --- | --- | --- |
| Ledger Nano X | 2014 | 1,100 | 119 | 212,500 | 4.0 |
| Trezor Model T | 2014 | 1,200 | 189 | 140,700 | 4.0 |
| SafePal S1 | 2018 | 20,000 | 69 | 373,200 | 4.0 |
| CoolWallet Pro | 2015 | 3,655 | 149 | 11,400 | 4.0 |
| BitBox02 | 2015 | 1,500 | 141 | 6,529 | 3.5 |
| Ellipal Titan | 2018 | 10,000 | 169 | 37,600 | 3.5 |
| KeepKey | 2015 | 40 | 79 | 8,533 | 3.5 |
| Satochip | 2019 | 1,000 | 29 | 3,405 | 3.5 |
| Coldcard Mk3 | 2018 | 1 | 120 | 24,700 | 3.0 |
| Keystone Pro | 2010 | 1,000 | 169 | 1,275 | 3.0 |
Below, you will find brief descriptions of each hardware wallet in our list.
Ledger Nano X
Ledger first released the Ledger Nano S, which quickly became a favorite among digital asset investments. The Ledger Nano X is the most recent version with more functionality than the original (and cheaper) Nano S. The Nano X can support up to 100 apps, has a larger screen, and comes with Bluetooth connectivity. It's compatible with Windows, Linux, macOS, Android, and iOS, and allows you to "HODL" over 1,100 digital assets.
Trezor Model T
The original Trezor One was another hardware wallet that quickly became a favorite with bitcoin investors. The latest version the Model T comes in black, though does have a color touch screen.  All input for the Trezor Model T is done via the device thus preventing any risk of your information being hacked by a keystroke logger. The Trezor Model T is compatible with Windows, macOS, Linux, and Android. It allows you to "HODL" over 1,200 digital assets.
BitBox02
Unlike the Trezor Model T that uses firmware to allow you "HODL" all their supported assets or bitcoin only, the BitBox02 comes in two versions. You can choose from the bitcoin-only edition or the multi-coin edition. They retail for the same price. Both versions come with a microSD card for automatic backups. The BitBox02 is compatible with Windows, macOS, Linux, and Android. The multi-edition allows you to "HODL" over 1,500 assets.
Coldcard Mk3
The Coldcard Mk3 looks more like a calculator than a hardware wallet but don't let its unique design distract you from the security under the hood. The full-sized numeric keypad makes entering your PIN easier than the touchscreen or button alternatives. Like the BitBox02 it also comes with a microSD card backup.  This is one of the multiple bundle options in their online store for additions to just ordering the base unit. The hardware wallet is air-gapped giving you truly cold storage. Coldcard allows for bitcoin only "HODLing."
Ellipal Titan
The Ellipal Titan looks like a cell phone with its beautiful full-color screen but has very different functionality. The only way to transfer information between the Ellipal Titan hardware wallet and the app is through secure QR codes. No USB, WIFI, Cellular, Bluetooth, or NFC connections. Ellipal Titan allows for storing 10,000+ digital assets.
SafePal S1
Backed by Binance Labs, the SafePal S1 is another in this hardware wallet list that uses a 100 percent offline air-gapped signing mechanism, giving the user truly cold storage. Like the Ellipal it uses QR Codes with no USB, WIFI, Bluetooth, or NFC connections. The App works with iOS and Android. Roughly the size of a credit card, it allows for "HODLing" over 20,000 digital assets.
CoolWallet Pro
The size of a credit card, the Cool Wallet Pro can fit in any wallet. Produced by CoolBitX, the CoolWallet Pro can be used by Android and iOS users and connects via Bluetooth. It allows you to hold 55 digital assets and has the support of some of the biggest names in the industry.
KeepKey
KeepKey is made by ShapeShift, a well-known name in the digital asset space. Use can use your KeepKey with the ShapeShift web platform. It has a sleek design with a large screen and allows you to hold over 40 digital assets.
Satochip
Satochip stands for Secure Anonymous Trustless and Open Chip. It's the size of a credit card, making it convenient if you want to carry it with you. It has no screen. You can access your digital assets via a PIN code or enable 2FA for android users only. The NFC-ready Satochip allows you to hold over 1,000 digital assets. You can buy one of the existing designs from their store or a blank card and personalize it yourself.
Keystone Pro
The KeyStone Pro is another hardware wallet that looks like a cell phone with its large full-color touch screen. It's another air-gapped option with no NFC, WIFI, USB, or Bluetooth connectivity. Like the Trezor you can use it with bitcoin-only firmware or multi-coin firmware. If you like fingerprint security the Keystone Pro offers this security function. They also offer a cheaper and more expensive version. The Pro version works with both Android and iOS devices and allows you to "HODL" over 1,000 digital assets.
Final Thoughts
Remember to always buy directly from the manufacturer. Once you have your wallet set up, make sure you store it and any backup or seed/recovery codes/words securely. Never share these details with anyone as they can be used to access the funds held in your hardware wallets.
Storing your digital assets in cold storage is an important decision, which is why this guide was created to help you understand some of the best hardware wallets available.
Related Articles:
At BMJ, we work hard to provide objective and unbiased information about the growing digital asset sector. Subscribe to the Bitcoin Market Journal newsletter and stay up to date with new developments in the world of digital assets.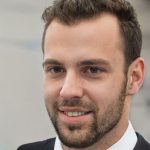 I'm a best-selling author and leading authority in the world of cryptocurrency. I have been involved in the crypto community since 2012 and have helped numerous startups and organizations on blockchain strategy. I am a regular contributor to Forbes and CoinDesk, and my work has been featured in The Wall Street Journal, Bloomberg, Reuters, and other major media outlets. In addition to writing for publications, I am also a sought-after speaker on cryptocurrency and blockchain technology niches respectively.