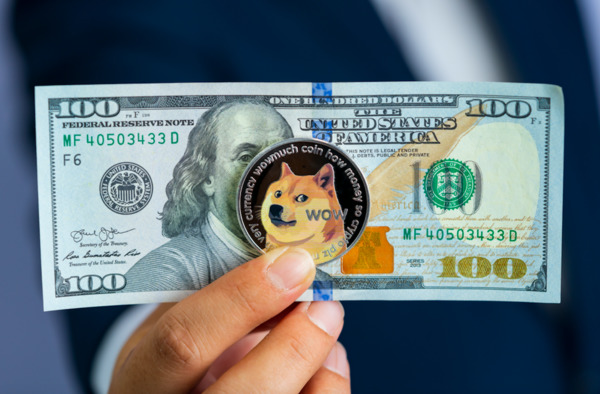 Meme coins have exploded in 2021 following Elon Musk's Twitter "love affair" with Dogecoin, which helped the meme-themed cryptocurrency to record several thousand percent gains at the start of the years. Today, meme coins have become an accepted sub-sector of the digital asset markets, worth billions in total market value.
In this article, you will discover a list of the most popular meme coins and how they compare with one another.
What Are Meme Coins?
Meme coins are a joke, but with a combined market capitalization of over $30 Billion at the time of writing, Dogecoin and its copycats have made some people millions. Others have lost more than they could afford to lose gambling on these highly speculative digital tokens.
Dogecoin, which started it all in 2013, was created as a joke back. But once Elon Musk started tweeting about it in early 2021, the price skyrocketed. Rising from less than 1 cent to over 60 cents in a matter of weeks.
Meme coins are an interesting social experiment. Unlike bitcoin and ether, meme coins don't hold the same real-world use cases, but this is where it starts to get interesting.
Let's delve deeper into some of the top meme coins.
| Meme Coin | Launch Year | Market Cap | Daily Trading Volume | No. of Supporting Exchanges | Twitter Followers | Score |
| --- | --- | --- | --- | --- | --- | --- |
| DogeCoin | 2013 | 26527135617 | 1028957335 | 100 | 1951966 | 5 |
| Shiba Inu | 2020 | 2867908083 | 353030176 | 50 | 736131 | 3.5 |
| Safe Moon | 2021 | 1682200785 | 14060034 | 17 | 961374 | 3 |
| Mona Coin | 2014 | 84485769 | 819899 | 11 | 2628 | 2.5 |
| Hoge Finance | 2021 | 39691001 | 773700 | 10 | 55957 | 2 |
| MEME | 2020 | 13605738 | 2255607 | 10 | 19841 | 2 |
| Banano | 2018 | 15901786 | 206776 | 5 | 26212 | 1.5 |
List of Popular Meme Cryptocurrencies
Dogecoin (DOGE)
Dogecoin is a fork of Litecoin and was inspired by the popular Doge Internet meme, which is why it features a Shiba Inu as its logo. Created in 2013, it pre-dates many of the other projects in the top 100 digital assets today.
We have seen multiple companies start to accept Dogecoin in 2021. Are they doing it for publicity or because they can see something else in this meme coin? At the time of writing, Dogecoin is down 70% from its all-time high price earlier this year. Zooming out, it's still up over 3,500% year to date, and up over 230,000% since its all-time low in 2015.
Shiba Inu (SHIB)
Shiba Inu was launched in 2020 as "the Dogecoin killer". It hasn't succeeded at the mission yet, but it has garnered a loyal following by those who love the dog, love meme coins and love speculating on digital assets. Shiba Inu has appreciated an eye-watering 13,000,000% from its all-time low last year despite still being down over 80% from its all-time high earlier this year.
Vitalik Buterin famously donated over a billion dollars worth of Shiba Inu to India, which was one of the world's largest-ever single donations. The developers gave him half of the token supply when they launched the project. On the news of the donation, the price dropped over 40%, showing how volatile these meme coins can be, especially when a single entity owns a majority share.
SafeMoon (SAFEMOON)
SafeMoon has one of the largest numbers of tokens of any digital asset. Just like penny stocks, which can give you a high percentage return if the gamble pays off, the odds of that happening can also be quite unrealistic.
SafeMoon was launched in 2021 as a DeFi token. It claims to offer its HODLers up to 80% APY passive rewards. The project has already burned 419,766,289,470,786 tokens. More tokens are burned every time a trade is made. It will be interesting to watch this project to see if they can achieve all the ambitious goals on their roadmap. Despite being down over 70% in the last two months, SafeMoon is still up over 6,000% in the last four months.
MonaCoin (MONDA)
MonaCoin is another fork of Litecoin dating back to 2013. While Dogecoin and Shiba Inu were inspired by the widely loved dog, MonaCoin was inspired by the popular ASCII art character, Mona. Developed for the Japanese market, its profile was boosted when a Tokyo TV station ran a story on a sale of land, paid for with MonaCoin.
It's still down over 90% from its all-time high at the end of 2017. Despite this, it's still up over 6,000% from its all-time low at the start of 2015.
Hoge Finance (HOGE)
Hoge started life in early 2021 by burning half of its 1,000,000,000,000 supply at launch.  Most projects allocate a percentage of the tokens to the original team. However, the Hoge team released them all to the public. The available supply continues to be reduced with a 2% tax placed on every Hoge transaction. Half of this fee is burned, permanently reducing the circulating supply, and the other half is redistributed to Hoge holders.
Hoge is down nearly 90% from its all-time high four months ago, and up 40% from its all-time high three weeks ago.
Banano (BAN)
Banano was forked in 2018 from Nano. The coin's team states that BAN transactions are not only feeless and instant but rich in potassium. No that isn't a typo. They even go so far as to claim it's not a sh*tcoin until digested. Taking a leaf out of the CryptoKitties playbook, they have adorable monkey characters attached to each Banano account. According to their roadmap, by the end of 2021, they want to:
"Claiming #1 spot on CMC, BINANCE listing, taking over the Milky Way galaxy."
Banano is up over 13,000% from its all-time low last year. It's down over 70% from its all-time high earlier this year.
MEME (MEME)
Not to be confused with Memetic / PepeCoin, which can also come up if you search for MEME, MEME has a token supply of only 28,000 and is a good example of how the token supply can affect the price. While all the other meme coins in this article trade for less than $2, while at the time of writing, MEME is trading for nearly $500.
While artists are using it to create NFTs, MEME was created as a joke in 2020. Once it went viral, Jordan Lyall, who was instrumental in creating this token, warned people that MEME was created as a joke and has no underlying value and thus investing in it is not recommended.
MEME is up over 7,000% since its all-time low last year, despite being down nearly 90% from March 2021.
Should You Invest in Meme Coins?
The common disclaimer with any investing is don't invest more than you can afford to lose. When it comes to meme coins this cannot be emphasized enough!
If you have money burning a proverbial hole in your pocket that you must spend on something and the risk and volatility of digital assets with a better investment thesis than meme coins are not enough for you, then happy gambling. But be aware that buying meme coins is exactly that: a risky gamble.
Too many buy at the peak of a token's hype cycle and capitulate when they drop in price.
So don't let emotions or greed get in the way of a successful digital asset investment strategy, and maybe think twice before putting money in the latest meme coin you read about on social media.
Related Articles:
If you want to stay up-to-date with the latest trends and developments in the digital asset markets, subscribe to the Bitcoin Market Journal newsletter.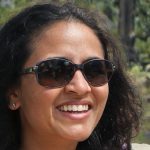 I am a highly experienced writer and editor in the cryptocurrency field. I have written for numerous publications, including CoinDesk and Bitcoin Magazine. I am also the author of two books on cryptocurrency investing. I am passionate about blockchain technology and its potential to change the world, and I firmly believe that cryptocurrencies are here to stay forever.