The value of the cryptocurrency market has drastically expanded in recent years. Thousands of businesses are emerging around the globe that feature crypto currencies and marketing for the same. For a start-up, it is imperative to gain traction amidst the competitors in the field. This is the reason why a start-up should focus on a marketing strategy to boost the growth of their brands. People who are new to building a career around cryptocurrencies are still skeptical about crypto assets being volatile in the marketplace. But, looking up at companies that implement marketing strategies to promote, boost, and accelerate the growth of their brands, they are making millions with the benefits cryptocurrency offers. However, building a start-up around cryptocurrencies can be challenging for many; it is essential for an individual to understand and gather significant knowledge about the crypto platforms before investing in them. Avanik Vekariya, the founder of a leading blockchain gaming platform called Citrus, breaks down crucial strategies for start-ups.
MARKETING STRATEGIES THAT HAS TO BE IMPLEMENTED BY START-UPS: 
ACCEPTING AND REVIEWING EMAILS:


 "This process should be implemented from the beginning of a business around crypto-assets. It is the first step that a developer takes to shape the brand," says Avanik Vekariya, founder of Citrus. E-mails are an essential factor that bridges the gap between a start-up and its target market. It can take a great deal of time to create a credible community for the start-up, but this process makes it efficient in the long run.

LINKEDIN:


LinkedIn has proven to be an effective way of establishing relationships at every opportunity. Networking is the critical factor when it comes to shaping a project in an emerging marketplace. LinkedIn, with its unique features such as the linked helper, enables the developer to automate the process of reaching out to potential investors and sponsors. Making use of LinkedIn's fullest potential can help developers to achieve their goals faster.

SOCIAL MEDIA PLATFORMS:


Posting valuable information on social media such as FaceBook, Twitter, and Instagram can help drive the masses towards knowing the brand more. Not just posting about the brand, but a developer has to keep in mind about updating the audience on every step and turns the project takes. Making people understand and answering their questions through social media can be vital in creating a credible online community.

INFLUENCER MARKETING:


Reaching out to a target influencer and providing them briefs on the ideal technology of the project, discussing the critical parts, reviewing, and analyzing helps a developer gather more knowledge of satisfying the masses.

SEO:
 

Search engine optimization or SEO goes hand-to-hand with public relations for creating an effective public relations strategy to get the word out about the company and its services. Identifying the keywords about the brand or the project and implementing it on the internet can provide a high SEO ranking for the company.

AFFILIATE MARKETING:


Anyone interested in the brand can provide value to it by becoming an affiliate marketer. The difference between influencer marketing and affiliate marketing is that the company need not solely rely on a media influencer to promote the brand. Instead, it can pay way to affiliate marketers to promote and advertise their brands to the masses.

PODCASTS AND INTERVIEWS:


Podcasts have become significantly popular in recent times. A developer can educate listeners through podcasts about the brand's policies, services, features, benefits, etc. Interviews by influencers can also add value to the companies brands. Significantly, educating the new users of the crypto projects by interviews can accelerate the company's growth.

PRESS RELEASE:


In recent years, many agencies have been on the lookout for emerging crypto websites and platforms. A press release can significantly boost the company's morale as these are designed for a specific target audience.



CONCLUSION:
"Understanding these strategies can take a while, and implementing them to the firm's growth can take even more. These are just some of the major strategies but with the growing popularity of crypto business, there are even more incredible strategies that are proven to uphold a company's growth.  If you want to achieve profitable success within a short period of time, then these are the major go-to strategies," says Avanik Vekariya, the founder of Citrus Tech.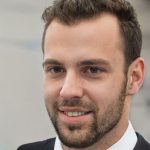 I'm a best-selling author and leading authority in the world of cryptocurrency. I have been involved in the crypto community since 2012 and have helped numerous startups and organizations on blockchain strategy. I am a regular contributor to Forbes and CoinDesk, and my work has been featured in The Wall Street Journal, Bloomberg, Reuters, and other major media outlets. In addition to writing for publications, I am also a sought-after speaker on cryptocurrency and blockchain technology niches respectively.